Return to Trollsville
"I can't really think of any better options if you're looking for a Mario Bros. type of game on the App Store. Bonkheads HD has nice high resolution graphics, good controls, tons of levels..." - Touch Arcade

Enjoy classic platforming fun!
144 Unique Levels
12 Different Underworlds with Varying Friction and Gravity
3 Nefarious Bosses
8 Special Blocks to Help and Hinder
6 Types of Power up Gems
"...Around The Clock Games has done an amazing job re-creating the game, as well as adding some of their own new mechanics and loads of enemies."
- iTracki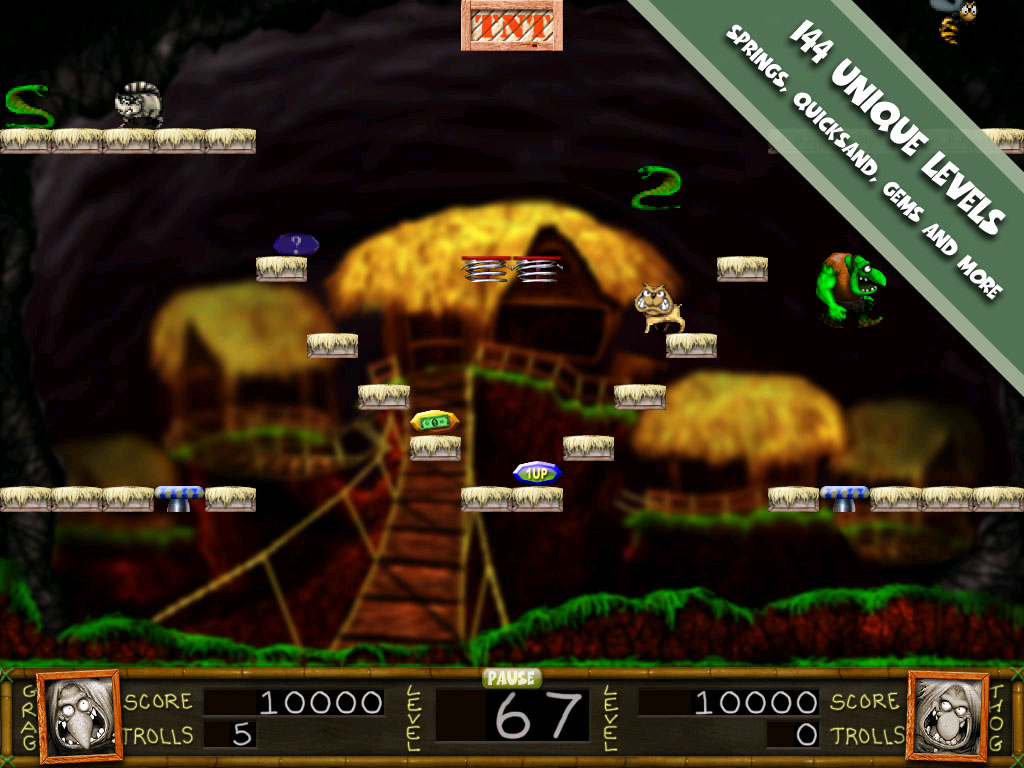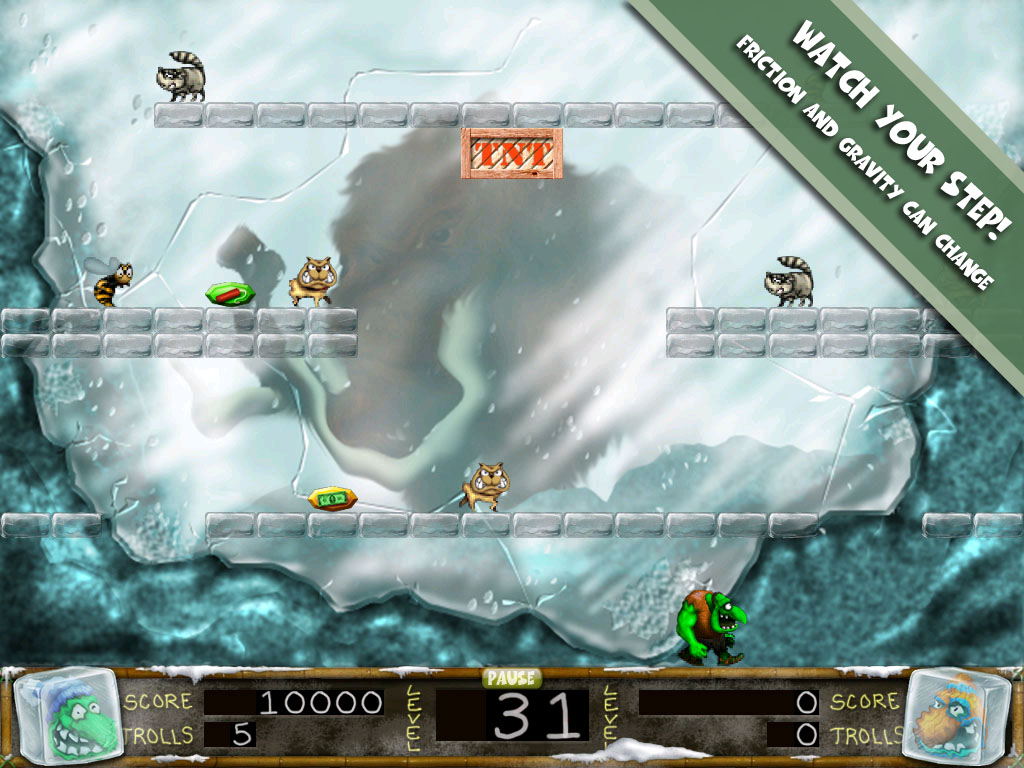 Bonkheads is a family friendly fast action platformer for one or two players. Help the two trolls, Grag and Thog, stop the hordes of invading pests from reaching their beloved Trollsville. 144 levels in twelve unique environments provide plenty of long lasting entertainment.
Also Includes:
33 Achievements
Co-op Play for Two